Just like clothing, jewelry is subject to trends as well. We have seen trends come and go, but timelessness is our top priority while still allowing our customers to always look fashionable. We gathered some of our most stylish pieces for those who want their jewelry to be as fashionable as they are.
Chunky Pieces
While we recently saw a rise in minimalist luxury bracelet styles, chunky pieces are more popular than ever before. Fashionistas everywhere are playing around with big, bold pieces that standout. Think big, beautiful chains and large stones that are sure to make a statement.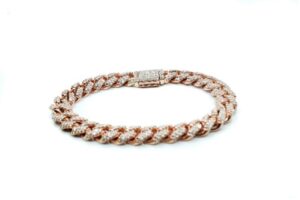 Classic Pieces with a Twist
Certain pieces will never go out of style, and they're pushed to the next level with interesting details or design features. The great thing about these pieces is that you can wear them for years. We love a good bangle, but the details in this Cartier Love Bracelet make it a perfect piece for 2023.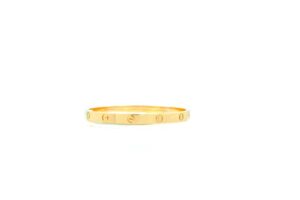 Versatility
Pieces that may now be out can easily be repurposed to match today's fashion trends. Combining two bracelets for a necklace is an on-trend way to make a unique piece all your friends will be envious of. Don't have anything in your jewelry box? We've got you covered with this chain bracelet.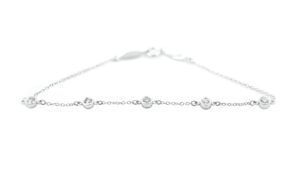 Layering
Layering has been a trending luxury bracelet style for years now, and it shows no signs of slowing down. We really love the trend too, as it is a great way to combine multiple pieces into one unique, showstopping piece that will make anyone do a double take. We love these bangle bracelets as a way to layer without breaking the bank.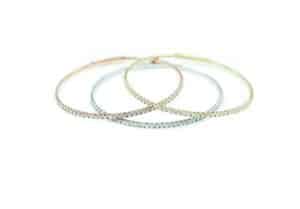 Color
Whether you want something that can be seen a mile away, or a piece a little more understated that people notice up close, color is in this year. We recommend looking for pieces that stand out against your skin tone to really make the color pop. One drawback to this trend is that pieces can easily look dated once the trend goes out (don't invest in neon!), so we recommend looking for pieces that you can wear for years to come, like the Cartier love bracelet in rose gold.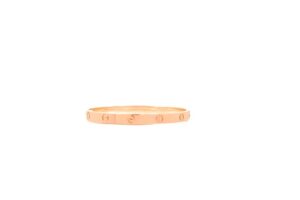 Unique Statement Pieces
Unique designs are becoming more (pardon the oxymoron) common in 2023. These pieces can range from the surreal to political statements, but either way, we're fans of seeing people wearing bracelet styles that are sure to turn heads. Just like color, a big issue with this trend is investing in a piece that you can wear for years to come. We love this Nail bracelet being it's subtle while still being interesting enough to start a conversation.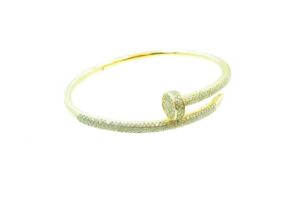 We hope we've inspired you by showing you some of our chicest luxury bracelets. Remember that our stock is everchanging, and pieces sell quickly. Looking for something different? Don't forget that we can make you a custom piece as unique and beautiful as you are, created to your specification. For more information on creating a custom piece, please click here. For general inquiries into our stock and services, reach out to your local fine jewelry experts at Essex Fine Jewelry at our website or call us at 404-481-5555.