Sell Jewelry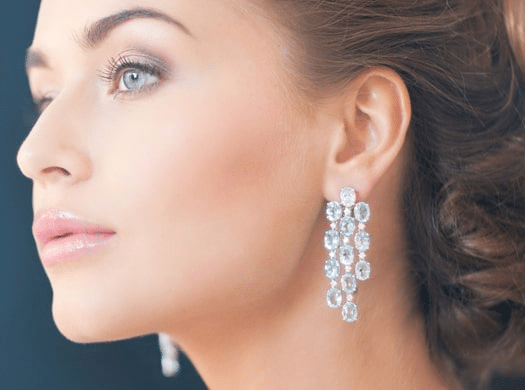 If you're interested in selling fine jewelry you have on hand, you might find the prospect of doing so a bit intimidating. Some of the jewelry may still hold some sentimental value, making it difficult to part with, but you'll need to know that you're getting a fair price before you can make any final decisions about selling. At Essex Fine Jewelry, we understand the challenges that come with selling fine jewelry. That's why we strive to make the selling process as easy and simple as possible. We have more than 30 years of experience buying and selling jewelry, and our team of expert consultants know exactly what to look for, so you know that you're getting the best price possible.  
Fine Jewelry Buyers in Atlanta
If you're selling fine jewelry from top brands, such as Cartier, Tiffany & Co., and Van Cleef & Arpels, you should expect the best price possible. When you visit Essex Fine Jewelry, you'll be relying on jewelry buyers who are skilled in determining every piece of jewelry's value. They'll know how to estimate the value of the metal and gemstones as well as the unique characteristics that set your bracelet, earrings, or necklace apart from other pieces of jewelry.  

We Make 
It 
Easy to Sell Jewelry in Atlanta
At Essex Fine Jewelry, we're familiar with how intimidating the process of selling your jewelry can be. We've perfected a level of customer service that is second to none, ensuring that you'll get a fair price without any unnecessary hassle. The process starts when you meet with one of our highly skilled consultants. On the day of the appraisal, they'll examine your piece or pieces, carefully determining their value. At the end of the appointment, they will present you with an offer, and—should you choose to accept—you'll be able to walk out with cash in hand. Remember, you're under no obligation to accept our offer. We want our clients to be happy with the choice they make, so we encourage you to take all the time you need to decide whether or not you want to accept our offer. Our expertise in old, estate, and fine jewelry and our dedication to customer service is why we have an extensive list of return customers and satisfied clients.  
We Buy All Kinds of Jewelry
Not only do we buy used jewelry, but we also buy estate jewelry, fine jewelry, luxury watches, diamond jewelry, and even loose diamonds. Our elite group of appraisers are among the best in the industry at identifying the special properties of each piece of jewelry, so you know that you're getting the best price possible. Furthermore, we work with a large network of individuals and businesses in the jewelry community, so we're highly motivated to make sure you're presented with the highest offer we can make. 
If you have silver and diamond jewelry—or you're interested in selling gold jewelry in Atlanta—why take a chance with someone with very little track record? Trust your used fine jewelry to industry leaders with more than 30 years' experience in client satisfaction. When you're ready to sell your old jewelry, contact the experts at Essex Fine Jewelry, and we'll make sure that you sell it at a fair value. Call us today at (404) 481-5555. 

Treat yourself or a loved one to the Essex Fine Jewelry experience.