Bracelets
Whether you're grabbing a casual dinner with friends or attending a black-tie event, a bracelet on your wrist makes an incredible accessory. There's never a wrong time to wear a beautiful luxury bracelet. Make finding one you absolutely love fun when you shop with Essex Fine Jewelry. We carry a stunning selection of diamond bracelets, bangle bracelets, tennis bracelets, and more. Let us help you find jewelry that shines as bright as you do.
Let your wrist dazzle with a beautifully crafted bracelet or two. With so many fabulous bracelets for sale we can help you make an even bigger statement when you stack a few together. Mix one of our diamond tennis bracelets with one or two bangles and let your wrist do the talking. If you're looking for a subtle yet striking look, choose a Cuban bracelet. Take it to the next level and select a Cuban bracelet encrusted with diamonds. For the woman who enjoys taking center stage, you can't go wrong with an eye-catching bracelet. When you need luxury bracelets, Essex Fine Jewelry & Watches can help!
Want to Learn More? Read our Blogs: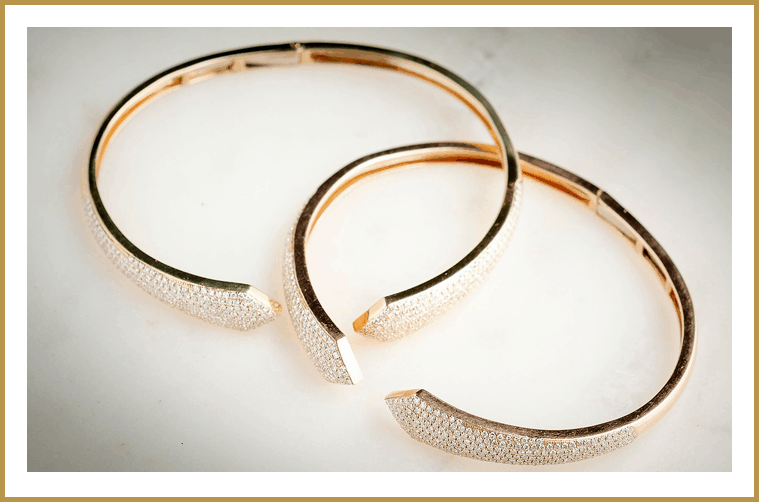 QUALITY AND LUXURY
OUR Bracelet COLLECTION


Visit Us for Our Complete Bracelet Collection
Based in Atlanta, GA, we work closely with our customers and enjoy learning more about what makes each one feel beautiful Whether you love elegant pearl bracelets for more formal occasions or prefer something simple but luminous like one of our silver bracelets designed for daily wear, we'll help you find the right pieces of jewelry to fit your individual style. Our luxury jewelry collection comes from some of the most well-respected brands in the business. Why not invest in yourself with a timeless piece of jewelry designed by a trusted designer?
The expert jewelry associates at Essex Fine Jewelry make customer satisfaction our top priority. Our associates know how to make jewelry shopping fun. After all, jewelry shopping isn't meant to be a stressful activity! We make sure every client leaves our store feeling pampered and special. If you're not completely sure what you're looking for or need a special bracelet in a hurry, let us help you find the perfect piece. We look forward to seeing you soon in our online shop or in person at our Atlanta store.
Treat yourself or a loved one to the Essex Fine Jewelry experience.