Sell Rolex
When you own a Rolex, you own a watch like no other watch brand. Of course, you already know that, but have you ever wondered what's so special about your Rolex? While the Rolex brand has stood the test of time, it takes more than longevity to stand out in the crowd. In the luxury watch market, a timepiece must say something. Rolex watches certainly say something about your taste, your status, and your wealth. Wearing one of these classic timepieces means you wear one of the most powerful luxury watches money can buy. If you own just one, you're likely already dreaming about buying your second and third Rolex.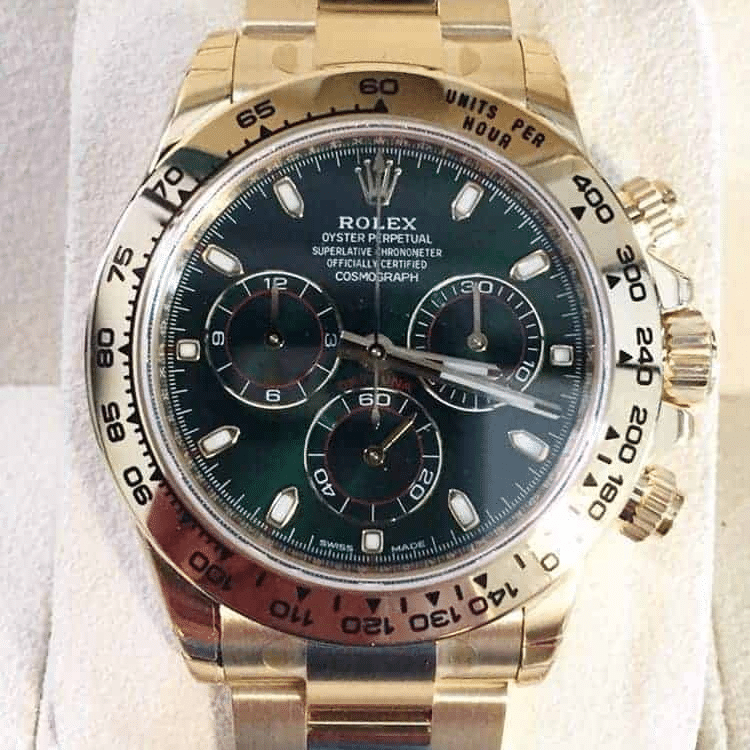 Many Atlanta area Rolex owners don't only buy this highly sought-after watch because they want to make a statement. From day one, many look at the watch as an investment, and know that one day, they'll look for Rolex buyers in Atlanta. If you're like most people who appreciate these fine timepieces, you know you own a luxury piece from a brand with a long and interesting history. When the time comes to sell a Rolex watch, you'll want no one other than Essex Fine Jewelry to take care of the transaction. 
Rolex Watch Seller with Integrity
Selling a Rolex means finding a buyer who looks at you as more than just another customer. You want to find a Rolex watch buyer with integrity and you want one with experience. The founders of Essex Fine Jewelry have more than 35 years of combined experience in the fine jewelry market. We've earned a reputation as well-respected watch dealers. When you're looking for a jeweler who buys Rolex watches in Atlanta, our watch specialists are dedicated to helping you sell your watch with no fuss and complete confidence. 
You see, here at Essex Fine Jewelry, we understand the needs of luxury watch owners. Our focus is meeting those needs and exceeding the expectations of the clients who come through our doors. We believe in providing the personal touch to each of our clients. When you bring your Rolex watch in to sell, our experts spend time talking with you about your timepiece, its history, and its value. We promise you'll not only get a fair price for your Rolex, but you'll get the best price. Our team knows watches and we appreciate the superior quality and innovative design of every Rolex watch. 
Talk with Us 
a
bout Selling Your Rolex Watch
As part of our dedication to providing our clients with the finest jewelry buying and selling experience, Essex Fine Jewelry meets with each client privately. We know our clients are looking for more than just a place to sell a Rolex. Our clients typically don't only buy from us one time. That's because we work hard to build relationship with all our clients. Our loyal customers prefer our personalized service. We hope you will too! During the consultation, our team enjoys sharing their knowledge of Rolex watches. Our clients truly appreciate learning more about the value of their watch. Clients also appreciate getting an accurate price based on the value of their unique timepiece. If you're looking for a place to sell your Rolex, contact us today or visit our Atlanta showroom. 

Treat yourself or a loved one to the Essex Fine Jewelry experience.