LUXURY JEWELRY STORE IN ATLANTA
FINE JEWELRY + WATCHES


Fine Jewelry Store in Atlanta, Georgia
When it comes to buying jewelry, you want to be sure you get what you're paying for. Jewelry is expensive, so ensuring the items you purchase are made with the highest quality materials is imperative. Whether you've been browsing engagement rings or looking for other types of wedding jewelry, Essex Fine Jewelry is here to help. Based in Atlanta, GA, we sell fine jewelry and watches that are beautifully crafted and visually stunning. Carrying top-tier products from brands such as Rolex, Cartier, and Tiffany & Co., we have no shortage of options when it comes to finding sophisticated jewelry for a reasonable price. As one of the premiere jewelry stores in Atlanta, we pride ourselves on understanding our clients' needs so we can help them find the perfect piece of jewelry for them. This is especially true for those shopping for wedding jewelry, as we know just how important it is for you to find the perfect ring for your loved one. Fine Jewelry is an elite shopping experience. With a steadfast commitment to quality luxury goods, we carry a carefully curated inventory that appeals to the design sensibilities of all shoppers.
We're determined to redefine the luxury shopping experience. With decades' of experience in the fine jewelry space, we're experts at understanding and exceeding the expectations of our customers. When you visit our store, you'll be treated to an experience you'll never forget.
When you search online for "jewelry store near me," and you see Essex Fine Jewelry, we hope you'll give us the opportunity to meet you in person. There's nothing as exciting for us as getting to know new clients. We love sending our customers home with a fabulous piece of new jewelry. For your convenience, we also offer a wonderful shopping experience in our online jewelry shop.
If you're having trouble finding the perfect engagement ring or want to learn more about any of our pieces, don't hesitate to get in touch with us. Here at Essex Jewelry Store, we take our reputation as the finest jewelers in Atlanta seriously. Customer satisfaction is our utmost priority, so we'll always do our best to help you find jewelry that is tailored to your individual needs.








"The team at Essex found me a necklace so special that I now can't imagine my life without it. Exceptional service from beginning to end."
DANIEL A., ATLANTA
"I recently found Essex when I was researching places to sell some old gold. I called first, they had someone on staff and we went right away. They were awesome. I felt super comfortable while they tested all the gold in front of me and gave me current market value. After the gold exchange, my husband and I hung out for quite a while talking jewelry with the guys, tried on a few of their magnificent pieces and they even shined up my ring! Jeff was crazy knowledgeable about stones and we even have plans to work with Essex on a custom piece in the future. Thanks, guys. It was a pleasure working with you!"
Kendell Chambers
"I have two pieces from Essex and love them both! The group is a delight to work with and made sure I was happy before walking out the door. I highly recommend!"
Kathy Duffey
"They are the best. They designed and created my engagement ring and wedding bands. They made sure it was exactly what we wanted, down to having us choose the individual diamonds. It's really a pleasure to work with the team at Essex. We'll never go elsewhere!"
Chynna Steele Johnson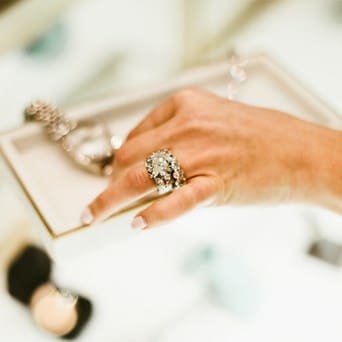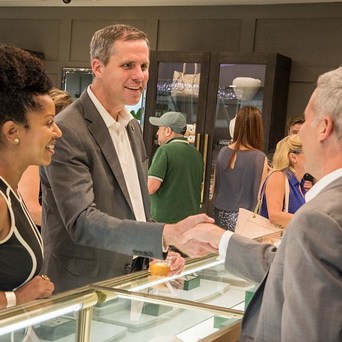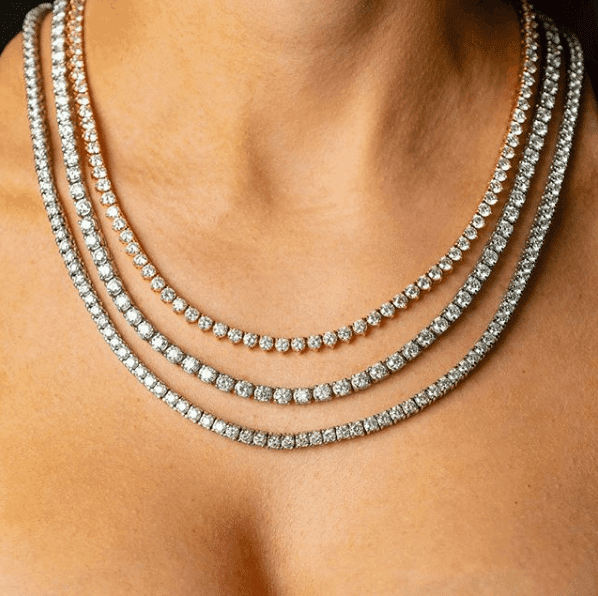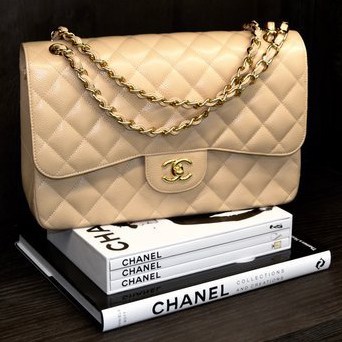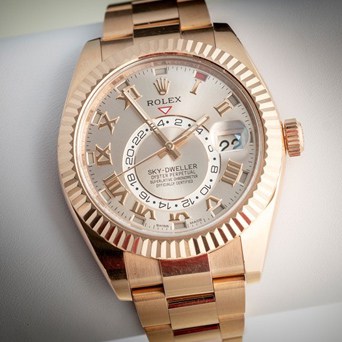 Treat yourself or a loved one to the Essex Fine Jewelry experience.