​
Sell Gold
When it comes to selling gold in Atlanta, there seems to be no shortage of prospective buyers. In fact, if anything, there are too many. There are yard signs and stickers on freeway off-ramps all over the city promising easy money by selling your gold. Perhaps this is why it's more important than ever that those who want to sell gold jewelry find a reputable buyer. At Essex Fine Jewelry, we have more than 30 years of experience helping people just like you find the price for their gold jewelry that they're looking for. As the most respected Atlanta gold buyers in the business, we have a team of expert appraisers who will carefully examine the gold jewelry you have to offer, so you know you're getting the best price possible.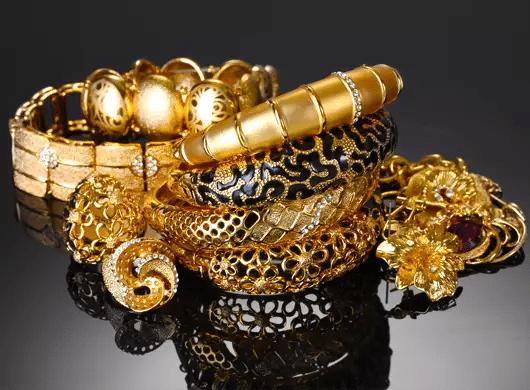 The Benefits of Selling Gold Jewelry
Gold is one of those rare commodities that always carries exceptional value. In particular, the last several years have seen gold prices at historic highs, so now is a good time to sell gold jewelry. Because the value of the metal itself is so high, you don't have to worry about the quality or aesthetics of any of your jewelry made of gold. Gold buyers will be interested in buying your gold jewelry whether you think it's an attractive piece or not, so selling it is a great and painless way to make quick money.
A Simple, Straightforward Process
At Essex Fine Jewelry, we make selling your gold as easy as possible. Whether you're a regular client who sells gold or you're a first-time seller, when you work with us, you can rest assured that you're receiving the finest customer service in the industry. Visit us, and meet with our appraisers, they will carefully examine and weigh your gold jewelry to determine its value, and then make you an offer on the spot. If you like, you can accept the offer, and you'll walk out the door with cash in hand. There is no obligation to accept, however, so we encourage all our clients to take all the time they need before making a decision. Our reputation is dependent on a community of satisfied clients and customers, so we will never pressure you into accepting an offer you're not completely satisfied with.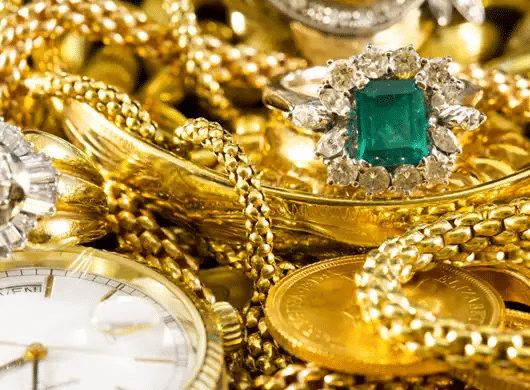 We Buy All Types of Gold
When people are searching for where to sell gold in Atlanta, they come to Essex Fine Jewelry. That's because we don't just purchase gold jewelry, we buy gold of any kind. Most clients are looking to sell gold rings, bracelets, engagement rings, necklaces, and chains, but we also buy gold coins, watches, and broken pieces of gold. Whatever state your gold is in, you can come to us because we buy gold.
With so many disreputable people trying to buy your gold, it's good to know there are serious gold buyers you can sell your gold jewelry to without getting ripped off. At Essex Fine Jewelry, we'll make sure that you're treated with the respect you deserve. Visit us, and one of our appraisers will give your gold jewelry the careful consideration necessary so that you're given a fair offer. There's no reason to hold onto old gold jewelry you're not using. You can also visit us when you're searching for where to buy gold in Atlanta. Call us at (404) 481-5555 today

Treat yourself or a loved one to the Essex Fine Jewelry experience.