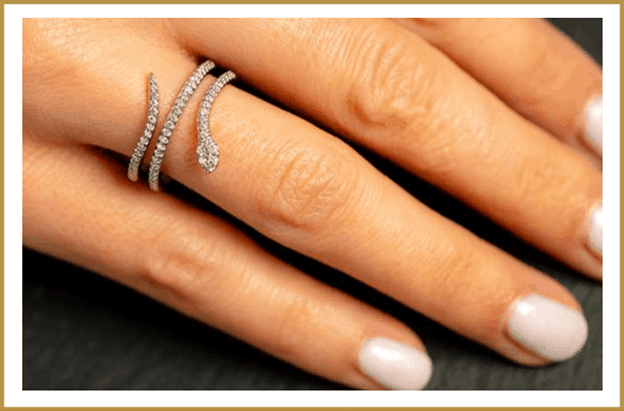 A diamond ring is an expensive piece of jewelry that requires basic upkeep to keep it as shiny as the day you got it. Not only is this a valuable purchase financially, odds are it also holds sentimental value which means you'll be trying to do your best to take care of your ring. While sending it off to the jeweler is one option, we're here to offer you some additional tips if you're looking to clean it yourself or fit in cleanings between sending it to the jeweler.
How Often Should I Clean My Ring?
Even going about your everyday routine can cause your ring to look less sparkly than before. Things such as shampoo, lotion, cooking oils, and even soap can create a cloudy appearance to your thing. This is why we suggest getting into the habit of weekly cleanings and also taking it in twice a year for a professional deep clean.
Those that live more active lifestyles or engage in activities that get their hands dirty such as gardening can consider taking their ring off for their activities or getting them professional cleaned more often.
Cleaning Your Ring
The most recommended method for cleaning your diamond ring is using soap and water. This solution is safe no matter what type of metal your ring is made of and is the best way to clean your diamond. You can mix up the solution in a small bowl and leave your ring to soak in it for up to 40 minutes. If there are other oils or substances on the ring that make it murky, you can use a soft toothbrush to help you clear off the residue.
Avoid using harsh chemicals when it comes to cleaning your ring. Chlorine, bleach, or other harsh chemicals can actually damage your ring. This means if you decide to use any jewelry cleaners in lieu of soap and water, it's important to check the ingredients and do your research to make sure it is non-abrasive and chemical-free.
Caring for Your Ring
Taking proper care of your ring will also go a long way. While it's important to know how to clean it, it's also important to be conscious of what you can do on a day-to-day basis to keep it in good condition.
Rings are very fragile which means any type of labor-intensive activity like exercising can cause it to get banged up or chipped. They are also easily dirtied during activities such as cooking or applying skincare, picking up on oils, foods, lotions, or creams. This is why many people recommend taking off your ring and placing it in a safe location instead.
Looking for more new diamond rings to add to your jewelry collection  Contact Essex Fine Jewelry by dialing 404-495-5805 or browse our collections of rings online.