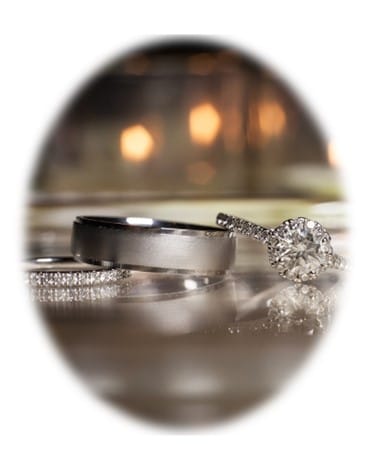 If you've been looking into reselling some of your jewelry lately, you may be curious about how much it is worth and what you will be able to get for it in terms of value. There are different types of value that can be assigned to a piece of jewelry. Here's a basic look into what goes into determining the value of jewelry.
Different Types of Value
There are a few main types of value that can be considered when you're talking about jewelry. These include its intrinsic value, its resale value, and its appraised value. Each of these signify a different type of worth for your jewelry based on specific factors.
Intrinsic value is the most basic to understand. It is a combination of the value of the gem and the value of the metal. Here is where you are looking at gold versus silver, 14k versus 22k, or .5 carat versus 3 carats.
The resale value is a different number that you get from determining the intrinsic value of a piece of jewelry while also factoring in workmanship and style. This means that the resale value may be much higher than the intrinsic value based on the background of the jewelry. For example, a designer piece will usually always be valued higher than a non-designer piece of jewelry even if they are similar such as with Rolex or Tiffany.
Finally, the appraised value of the jewelry speaks to another value entirely. These numbers can get confusing for people because it doesn't tell you how much a piece of jewelry is worth but rather, how much it would cost to replace it. This can make people think their jewelry is worth more or less than it actually is.
Other Considerations
When it comes to evaluating the value of a piece of jewelry, there's also other factors to look at that may help to determine the value.
Any stamps or hallmarks on a piece can indicate the material the jewelry is made of. Different numbers can signify different types of metal for example 925 for sterling silver or 10k for gold.
The age of the jewelry can also make a difference. Some used pieces aren't worth as much as the original price but when it comes to antiques that are over hundreds of years old, there's also an added historical value. Vintage pieces that are more rare to find or are connected to significant events hold more value.
Contact Essex Fine Jewelry by dialing 404-495-5805 if you are looking to sell your jewelry. We look at everything from fine watches to estate jewelry and schedule private appointments so you can ask all your questions and get an accurate appraisal.