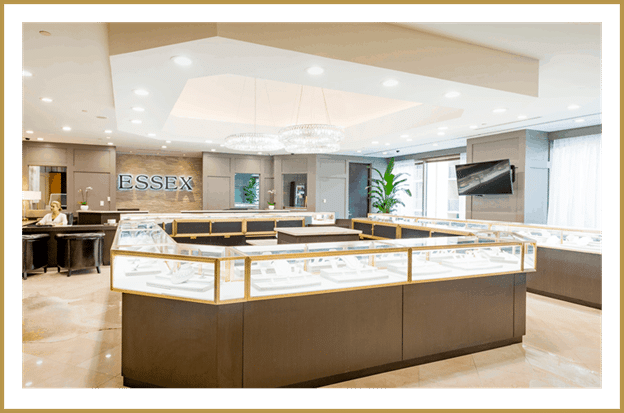 Shopping for an engagement ring is an exciting experience but it takes more planning than just walking into the jewelry store and going home with the first diamond ring you see. There's lots to manage when it comes to picking one out for your partner. You'll need to consider you own budgets as well as the preferences of your significant other. We're here to share some tips to make it easier for you!
Create a Budget
Budget can be one of the major stressors when it comes to engagement ring shopping. While there are many pieces of advice out there such as spending three months salary on a ring, there are really no set rules when it comes to this. Because this is a personal financial decision that also starts off your marriage, you don't have to splurge if you're not able to.
Additional cost-related points to consider include whether to pay for the entire cost of the ring at once or using payment plans and price of customizations.
Decide On the Ring Style
Get a good idea of what you're looking for before you get started in your search. Maybe you're in a situation where your future spouse has been dropping hints for months or you only have their personality and style to go off of. Do your research both in understanding rings from cuts to settings and in understanding your partner. If there is a specific carat size or diamond cut that are must-haves? Figure out these key basics and you'll have a better idea of how to adjust expectations and budgets to meet these desires.
It's also helpful to keep your future wedding bands in mind. You'll want to pick something that will complement the wedding band as much as it will complement your partner.
Give Yourself Enough Time
Do the research and shopping in advance. If you're planning to propose in the near future, give yourself at least six weeks minimum to get the ring. Engagement rings take time to arrive once they have been ordered and may need extra time to account for sizing, engravings, or customizations.
You don't want to spend time planning the perfect proposal day only to be stressed that your ring is still in the process of being created or somewhere in the mail. Give yourself more than six weeks if you're having it custom designed and keep in touch with your jewelry team. They can walk you through expectations and keep you updated about the timeline.
Stay Stress Free
There can be a lot of pressure that comes with picking out the perfect ring. The key is to try to stay relaxed while you search. If one retailer doesn't have what you're looking for, then try visiting a new one. If you've had a long day of searching without any luck, give yourself a break and tackle the task another day with a refreshed mindset. This should be an exciting experience for you not one riddled with stress.
Looking for help shopping for an engagement ring in Atlanta, Georgia?  Contact Essex Fine Jewelry by dialing 404-495-5805 or browse our collections of engagement rings online.