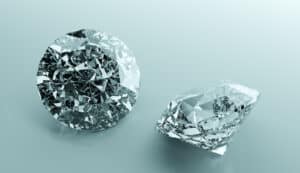 For many parents, purchasing jewelry for their teens can be a difficult task to undertake. With so much variety in design and style, it can be difficult to decide what type of jewelry best suits your teen's personality and tastes. What if they hate it or don't wear it? The good news is that diamond jewelry offers a popular and durable option for teenage gifting.
From popular necklace styles to popular earrings designs, there are countless options available when it comes to finding the perfect gift.
Is Buying Your Teen Expensive Jewelry Worth it?
When considering buying your teen expensive diamond jewelry, it's important to consider the value and sentiment in the gift. Expensive jewelry means more than just a price tag — it can be an unforgettable reminder of how much you care for them and will make them feel cherished. The added benefit is it being a luxurious option that will last a lifetime if taken care of properly.
Moreover, popular styles for teens make it easier to find a piece of jewelry that is both fashionable and age-appropriate. Expensive jewelry doesn't have to mean stuffy designs; popular teen jewelry can be trendy, modern, and age-appropriate.
Popular Teen Jewelry Styles to Love
Modern teens have more access to popular jewelry trends than ever before. With countless options available, popular teen jewelry styles can range from classic and timeless, to trendy and unique pieces.
For girls, popular necklace styles include delicate pendants and boho-chic layering necklaces. For earrings, contemporary designs such as hoops or simple studs are popular and easy to wear. Bracelets also offer a variety of popular styles including friendship bands, delicate chains, or geometric bracelets.
For boys popular contemporary designs include:
Stainless steel rings with subtle detailing such as a diamond accent or engraved message.

Cufflinks are popular for formal occasions but can be easily incorporated into casual looks.

Chain necklaces or necklaces with a pendant.
Whether you're looking for popular styles or a timeless classic, Essex Fine Jewelry offers a wide selection of popular jewelry pieces.
What Makes This Bespoke Gift Memorable?
Buying your teen diamond jewelry is a memorable and meaningful way to show them how much you care. It's the perfect combination of luxury, durability, and sentimentality that will make it an unforgettable gift for years to come.
But what can you incorporate to make it the most memorable gift of the year? You can:
Engrave a special message, date, or name on the piece

Add a personalized touch with birthstones

Choose their favorite color for the gemstone setting.
These customizations will make your gift more personal and significant. No matter the occasion, diamond jewelry is an enduringly popular option that is sure to make an impression.
Trust Your Stunning Gift with Essex Fine Jewelry
No matter what popular teen jewelry style you're looking for, Essex Fine Jewelry has something to suit every taste and budget. With our stunning collection of jewelry pieces, you can trust your gift is of the highest quality and craftsmanship.
Take a look at our website today to find the perfect gift for your teen!