Bridal Jewelry
Your wedding day may be far off, but that doesn't mean you should wait to find the perfect bridal jewelry. It can be difficult to know what the perfect jewelry set for your wedding will look like, as there is no shortage of options for you to choose from. Whether you're just starting to look for engagement rings or are eager to find the perfect diamond wedding rings, Essex Fine Jewelry is here to help make your search as stress-free as possible. We have a wide selection of women's diamond wedding bands and men's diamond wedding bands. Made with the highest quality metals like silver, copper, and gold, our store carries beautifully crafted bridal jewelry from top brands. This includes Patek Philippe, Audemars Piguet, Van Cleef & Aprels, and others.
We invite you to visit our showroom in Atlanta, GA, where you can enjoy the experience of putting a ring on your finger and watching it sparkle. Meeting clients in person also helps our team find the perfect pieces for each client's taste and style. Our team will work tirelessly to show you our amazing collection of engagement rings and wedding bands for women and men. Whether you're looking for something simple or have plans to customize your jewelry, we tailor our superior services to your individual needs. Let us pamper you and help you put the ring on your finger that fits your personality and lifestyle best.
We know it's more convenient for some of our clients to buy wedding rings online. With today's busy lifestyle, it's easy to understand. If you prefer the experience of shopping from home, we invite you to browse our online store. Whether you visit us online or visit the store in Atlanta, we can't wait to show you all that Essex Fine Jewelry has to offer!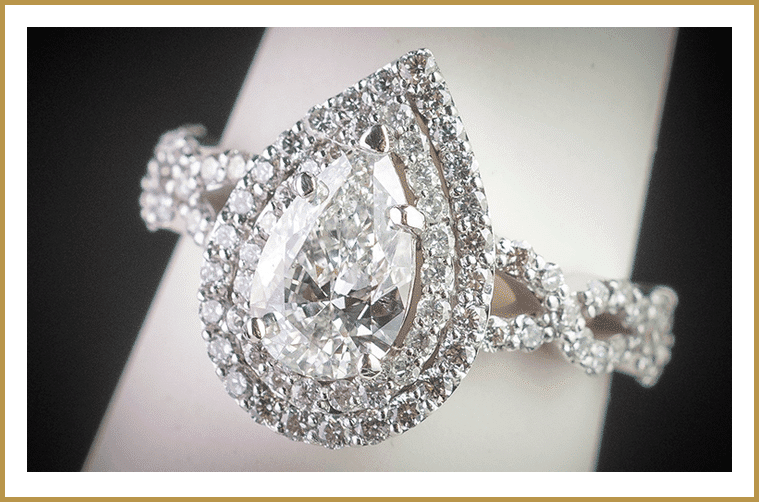 QUALITY AND LUXURY
OUR BRIDAL COLLECTION