Rolex has set the bar for luxurious and over-the-top watches quite high. When you want an exceptional piece of technology with a lavish label and design, nothing can outmatch a Rolex watch. If you want to know where to buy Rolex watches, you've come to the right place.
We selected one of the most opulent Rolexes we have to offer. They would make an excellent addition to your watch collection. Here are the top picks you shouldn't miss out on.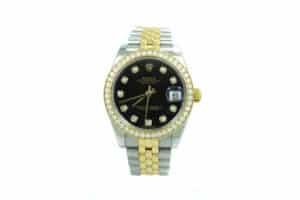 Rolex Datejust Yellow Gold and Diamond Bezel
The Rolex Datejust is a 31mm stainless steel and two-toned piece. Its lavish golden embellishments and bedazzled diamond surface truly create a magnificent piece. The Rolex Datejust is a priceless model with a remarkable design. Due to the mix of gold and deep black surface, you're getting a high-end wristwatch perfect for display and wear.

Ladies Rolex Datejust With Rose Gold Bracelet
A rose gold wristwatch is, without a doubt, a sophisticated piece. Not only are you getting an elegant product, but you also get a traditional timepiece. Rose gold radiates beauty, charm, and sophistication. It's a contemporary design that goes well with a monochromatic look. It has a subtle color that applies a perfect natural contrast to your skin.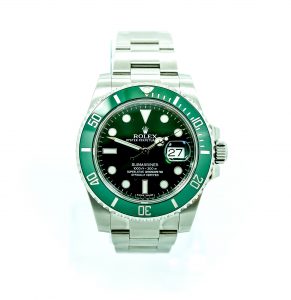 Rolex "Hulk" 40mm
If you're in the mood for something unique that will make a statement, then you will love this eye-catching design. The Rolex "Hulk" comes in a distinct green color. It's manufactured to meet the demands of those who want impressive features from their wristwatch. This is a high-end piece meant to last.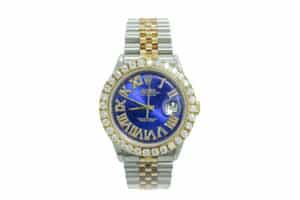 Rolex Datejust 36mm Royal Blue Dial
Sometimes people want a fashionable watch that's the pure embodiment of the high seas, luxury, and lavishness. This stainless steel two-tone plated watch features exactly that. With this Rolex Datejust, you get a reliable product with a unique design. While the diamond dial and roman numerals truly make it stand out. If you want a product that's perfect for a fancy outing, this one will tick all the boxes.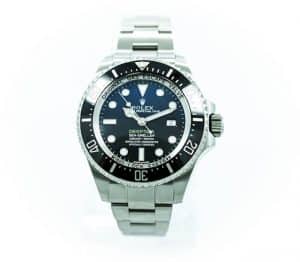 Seadweller Deepsea James Cameron with Blue Dial
Do you want to take it a step further? Then this stunning luxury watch makes for a fine piece. The dark dial and deployment buckle feature a stylish and breathtaking design. The watch ensures longevity, making it an ideal piece for long-term use.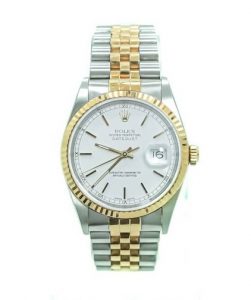 Rolex 36mm Datejust White Dial
In many cases, we just want to keep things simple. We want a watch that will tell a story but at the same time remain sophisticated, modest, and stunning. If you want a watch you can wear on a day-to-day basis; then this timelessly stylish product is your best bet. The perfect mix of white and gold makes it easy to pair with any outfit. Instead of relying on bedazzlement to stand out, this watch shines through with its simplicity and gorgeousness.
Now that you know where to buy Rolex watches, you can find the one that best resonates with your taste. Do you want to browse a bigger collection of well-made wristwatches? Then, we got you covered! Check out our website or contact our jewelry experts at Essex Fine Jewelry at 404-481-5555. We got what you need!