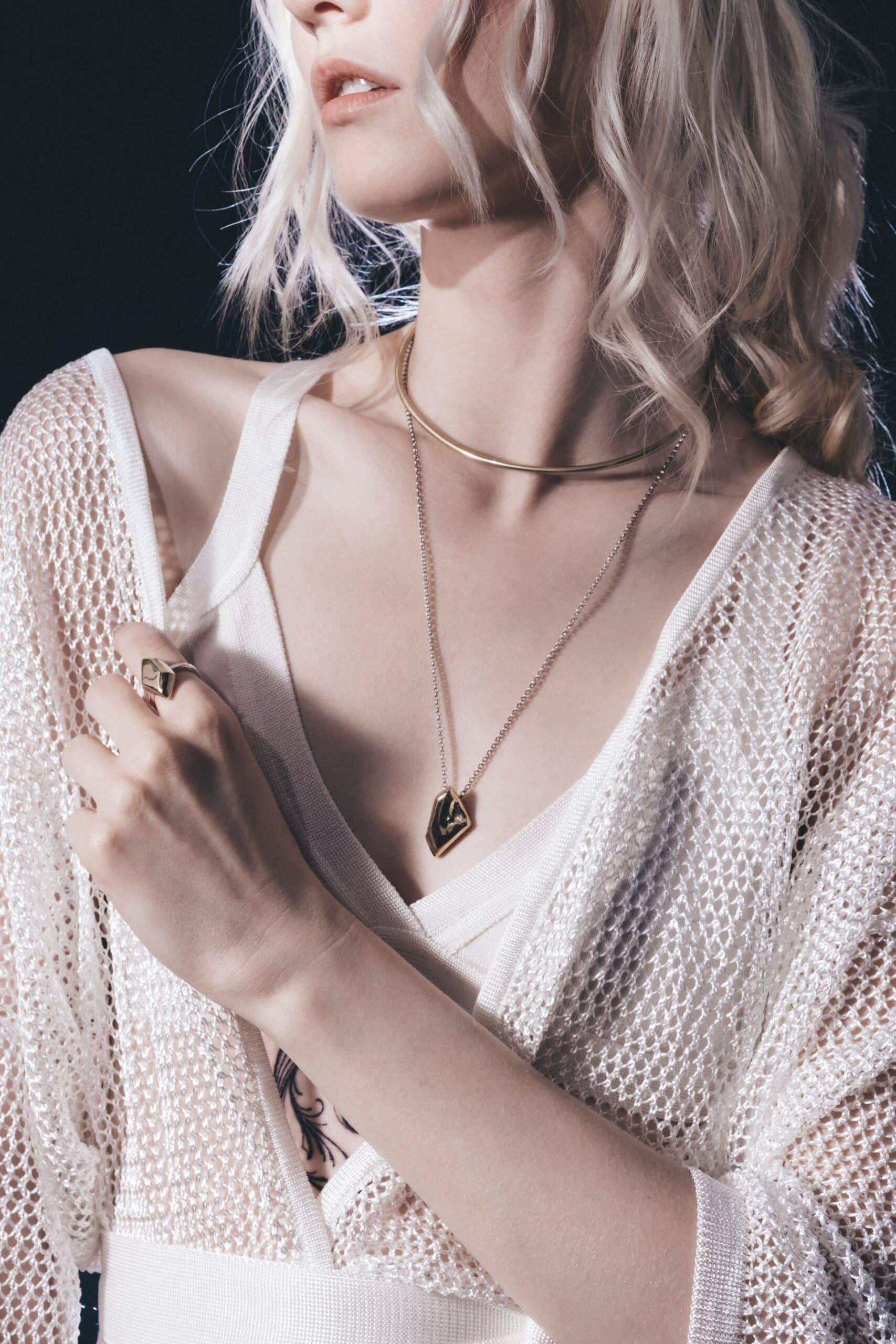 People say that knowing how to layer your jewelry is an art. This is because all of your pieces need to complement each other well to create a cohesive and stylish look overall. There are endless options when it comes to layering from stacking rings to wearing multiple necklaces to selecting and arranging earrings for those with multiple piercings. When it comes to jewelry, the main goal is to go with choices that you make you feel confident, but you don't have to figure it all out on your own. We share some specific tips on how to layer jewelry.
Find a Similar Element
In order to create a look that feels like it fits together, you should pair jewelry pieces that have at least one thing in common. For example, pick pieces that are all made from the same material such as gold or silver. Mixing and matching works in some cases but it is easier for those who are new to layering to have an element to focus on. You can also choose to feature the same gemstones like pearls or shapes such as hearts.
Mix Masculine and Feminine Pieces
Sometimes the best look comes from mixing softer pieces of jewelry with pieces that are more harsh or heavy. These pairings can help your accessories stand out even more. A chunky chain may be just what your lighter pieces need to shine. This also works with colors such as pairing dark, black, chunky chains with skinny silver pieces.
Incorporate Varying Lengths and Weights
Layering isn't just about stacking pieces on top of each other. This can look too cluttered and heavy. Instead, look for pieces with varying weights and lengths. You can pair thinner, more dainty pieces with something chunkier or have necklaces that sit closer to your neck paired with necklaces that dangle more.
Create a Focus
Choose one piece that is meant to stand out from the rest and use that as your focus. This could be a pendant or something with additional details like charms that will help the look appear more curated. Then use basic chains as supporting pieces to highlight your centerpiece.
Don't Overdo It
It can be easy to get carried away with layering. Afterall, there are so many beautiful pieces you want to show off. What is important to keep in mind is that if you add too much jewelry to your look, you're doing each piece an injustice. Overkill will only make it more difficult for each piece to hold its own. A good tip for this is to remove the last thing you put on once you think your look is complete.
Looking for a fine jewelry store in Atlanta, Georgia? Contact Essex Fine Jewelry by dialing 404-495-5805 or browse our luxury diamond jewelry collections online.